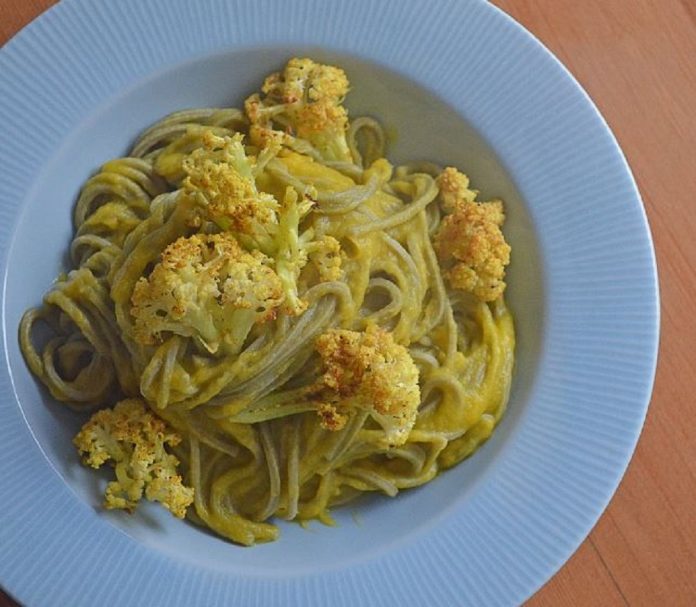 Pasta recipes always offer you a healthy and simple meal. In this case, you are going to learn how to make a tomato paste with cauliflower, a recipe that will triumph whenever you need a special dish. It is easy to make and healthy like a few pasta dishes.
If you are wondering how to make tomato pasta, you should know that it is as simple as following the instructions below. This pasta dish gets its name from the tomato sauce (tomato in Italian). The origin of this dates back, according to some scholars, to the eighteenth century and, specifically, arises in the Naples area. Since then until now the dish has changed little, luckily for all pasta lovers.
Preparation time: 30 minutes Difficulty: Easy Cost: Medium Guests: 6
Ingredients 500 grams of screw paste 1 cauliflower 2 cups of tomato sauce 2 tablespoons of olive oil Half a cup of basil leaves Preparation Make a pot with three liters of water on the fire and let it boil. It is at this time that you will have to add the spiral pasta. Cook it for 10 or 12 minutes until the pasta is soft, but offer a little resistance, at which point it will be al dente. Take it out of the water and reserve the pasta, it's time for the cauliflower. Cut it into quarters and then add it to a pot with boiling water. Five minutes will be enough to get it right. If you leave it more, the vegetable will start to break and it will take a long time to get it out of the water. Also, it will not be al dente. Once ready, remove it from the water and let it rest as you did with the pasta. once cooled, cut the cauliflower into florets. Put a pan with oil to heat and sauté the cauliflower until it turns golden, the necessary point for this recipe. Add the pasta and tomato sauce at this point. Let the mixture brew for five minutes and remove it from the heat.
The last touch before serving is to chop some fresh basil leaves and add them to each plate. You have already finished this recipe. Now it only remains that you enjoy it in good company and in the shade. Take advantage!
With this recipe you will keep the line during the summer, you will have a light dish and you will stay fresh, something very important in these hot months. Don't forget to cook the cauliflower for just five minutes to get it to be on point and not disintegrate during the process. You can also add a touch of grated Parmesan cheese and use the pasta that you like best.
In the end, pasta recipes always allow you a touch of customization. They are also one of the most suitable types of dishes to taste in summer since with little effort they can become a healthy and tasty salad. Do not forget to try this dish in a good company. After all, the food comes better accompanied.