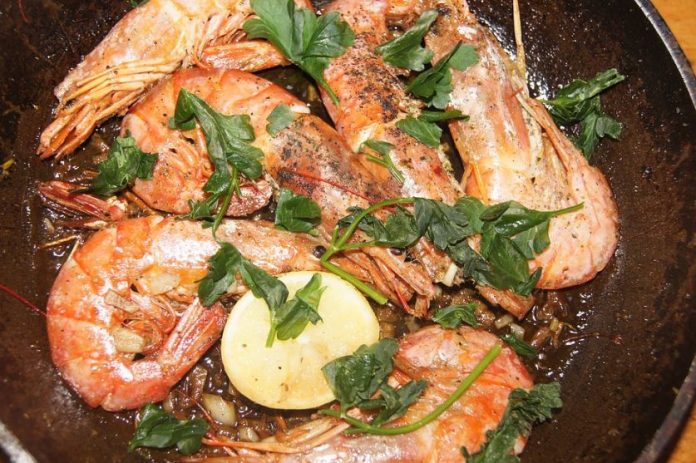 One of the most popular recipes of Spanish gastronomy and probably one of the most exquisite dishes in the entire world. And the best of all is that preparing them like in the best bars is that easy:
INGREDIENTS:
400 gr of peeled prawns.
4 or 5 cloves of garlic.
1 chili
Salt.
Extra virgin olive oil.
Chopped parsley.PREPARATION:
1. Put a clay pot over low heat, with a lot of oil. Go adding the garlic cut into slices and the chili.
2. When you see that the garlic begins to brown, turn up the heat and add the prawns, previously salted. It will take about 3 minutes to get to your point.
3. Remove and sprinkle the parsley.
The only trick to make this dish perfect is that all the ingredients are fresh and of good quality and, of course, serve with bread to enjoy it to the fullest.
If you liked this recipe, SHARE WITH YOUR FRIENDS!